Archive for April, 2014
* Tomorrow is my birthday. Use it to contemplate your own re-birth, and you may walk away in a pair of free leggings from the Revolva Rock Store. My f...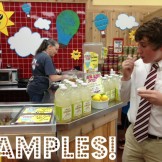 Ask Revolva is an ongoing column, in which the public expresses confusion about anything from hooping and performance, to career counseling and tax ad...